Now Open in
Stratford, CT
Primary Care & Same-Day Sick Appointments
Convenient Hours & Online Booking
Pieper Veterinary Stratford is open from 10 am–8 pm Monday–Saturday to make visiting our hospital simple and accessible. With our online booking, scheduling an appointment for your pet is easier than ever.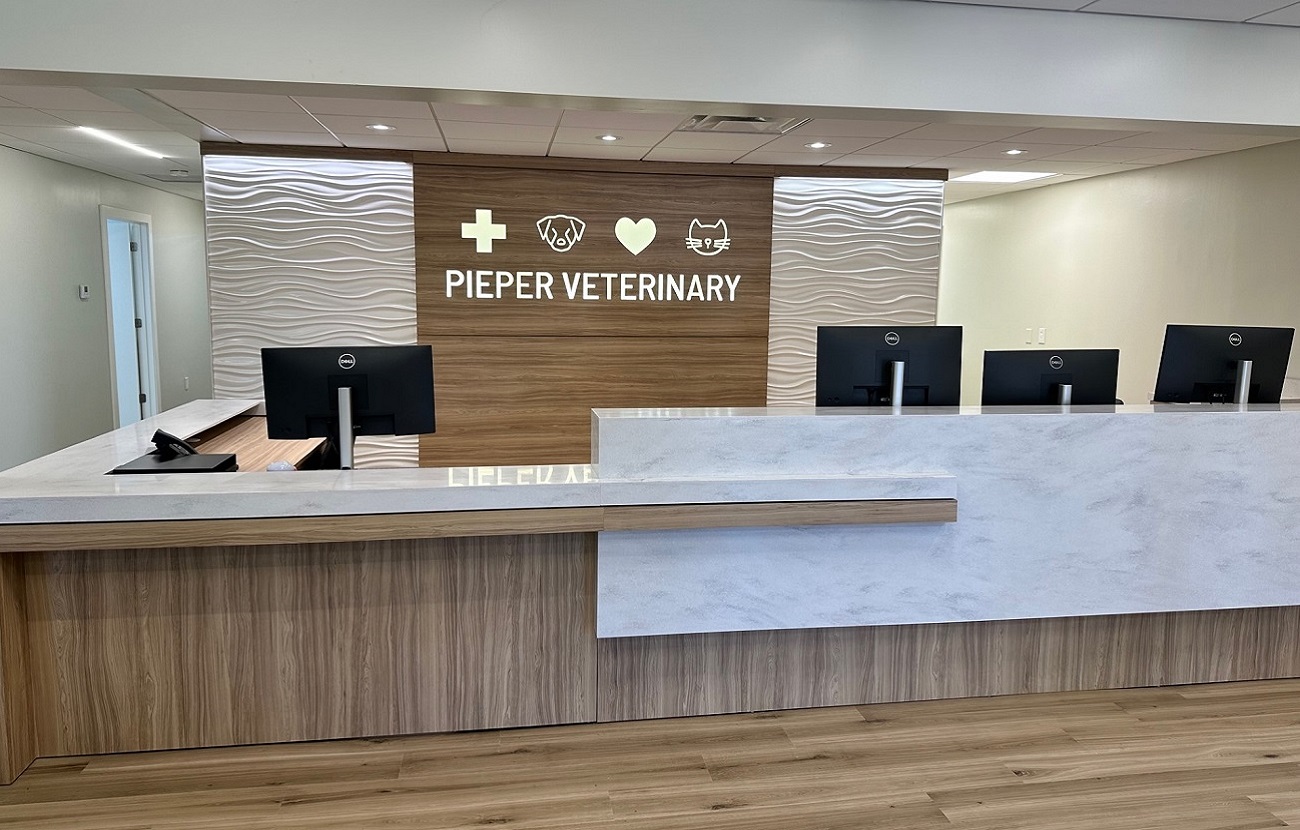 Welcome to the Pieper Family
At Pieper, we're more than a traditional veterinary hospital – we're a network of hospitals devoted to providing access to all your pet's medical needs.
When your pet visits our Stratford location, they gain access to our complete spectrum of primary, urgent, specialty, and emergency care through the greater Pieper network in Connecticut. That means access to the top veterinarians in Connecticut, for both the routine and the unexpected.
Our Doctors & Staff
Our doctors are at the top of their profession. Continuing education is at the forefront of our mission, ensuring all our staff and doctors are practicing the best medicine and performing the most recommended and advanced procedures. Easy access to our network of emergency specialty doctors means your pet has priority access to the expertise and recommendations of our experienced staff, no matter what the problem may be.